2019 Conference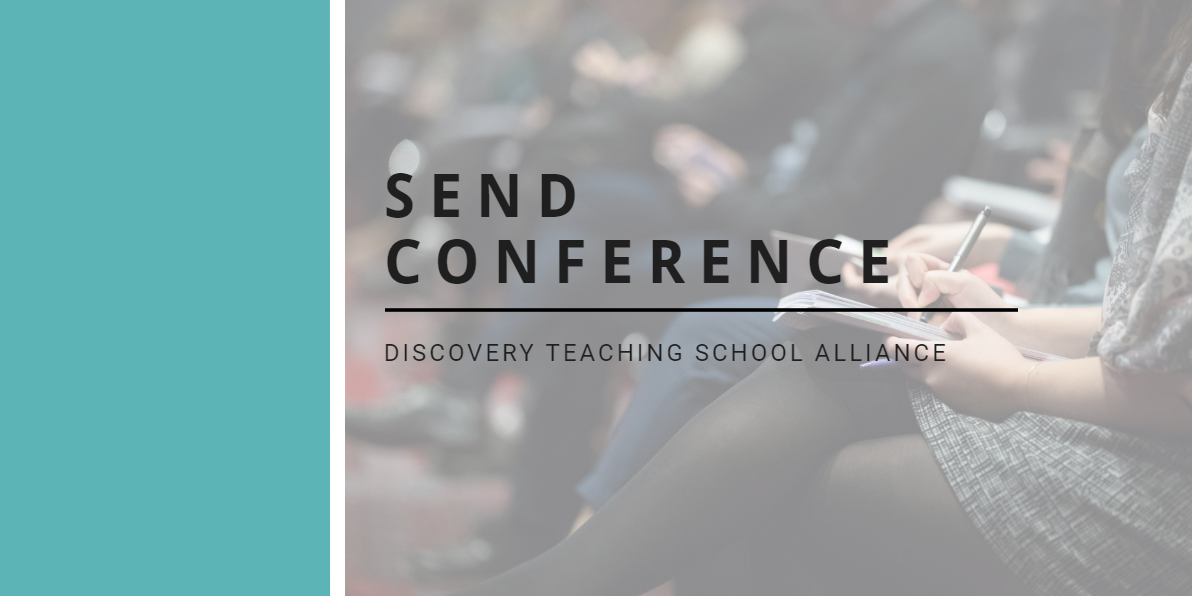 Our annual DTSA Conference returns in July 2019 following a fantastic event in 2018 which welcomed delegates and speakers from a range of SEND disciplines. You can read about our previous event below.
The theme for this year is 'Making a Difference; Evidence-Based Practice in SEND'. Our conferences are the ideal opportunity to collaborate and learn from the leading educational professionals. Join us for a chance to explore the latest techniques and share best practice.
This conference is open to both mainstream and SEN school professionals.
---
DTSA CONFERENCE 2019
TO BOOK YOUR PLACE, PLEASE CLICK HERE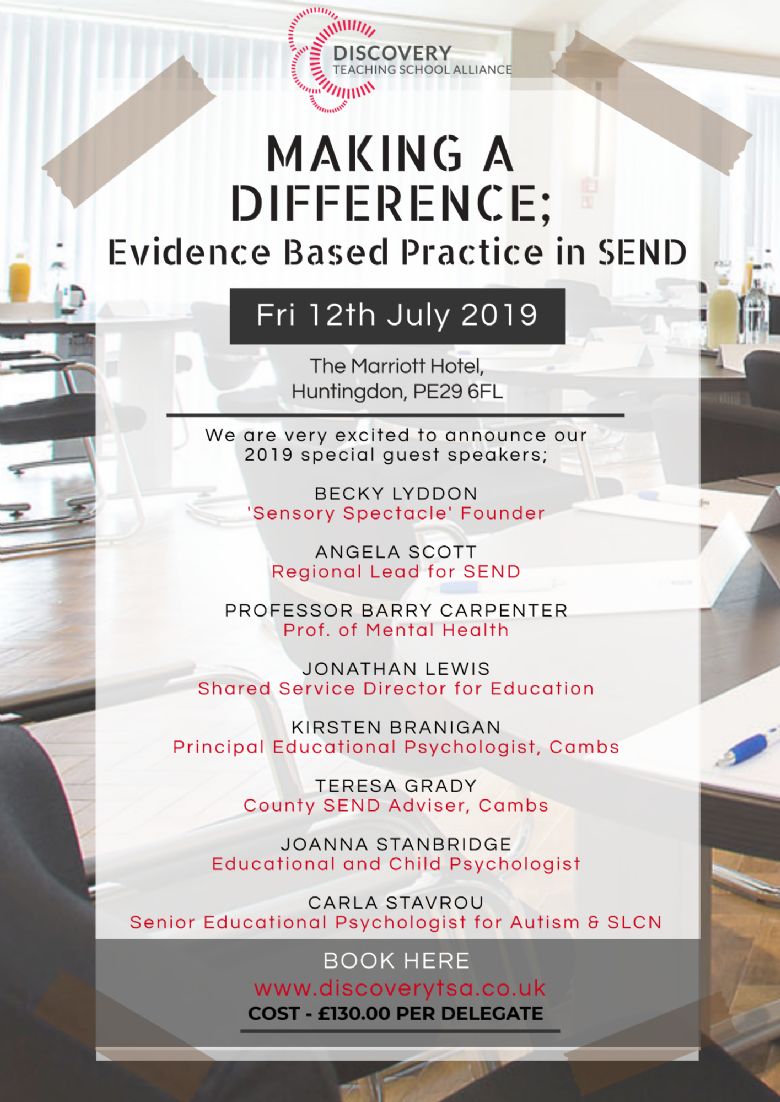 ---
SEND CONFERENCE 2018;
INCLUSION - OPENING DOORS
TO SEE PRESENTATIONS FROM OUR 2018 CONFERENCE SPEAKERS, PLEASE SEE LINKS AT THE FOOT OF THIS PAGE.
---
Date: Friday 6th July 2018
Venue: The Marriott Hotel, Huntingdon
This year we were very privileged to have both Professor Carpenter CBE, OBE, PhD - Professor of Mental health - Oxford Brookes University and Professor Diane Montgomery speaking at our conference - a treat for all involved in Special Educational Needs and Disabilities.
We also welcomed Patrick Samuels, an inspirational artist who uses daily Art Therapy to manage his Aspergers Syndrome - you can see more of Patrick's work on his YouTube Channel here. Dr Melanie Peter, one of our most popular speakers joined us for a third year, along with HMI for Education Stefanie Lipinski-Barltrop and Daniel Jones -Pupil Premium School Award Winner, who shared fascinating knowledge about maximising progress for disadvantaged pupils.
Thank you to all delegates and speakers for another successful SEND conference.